New York State Compost Facilities
To search for facilities, click a region of interest in New York State.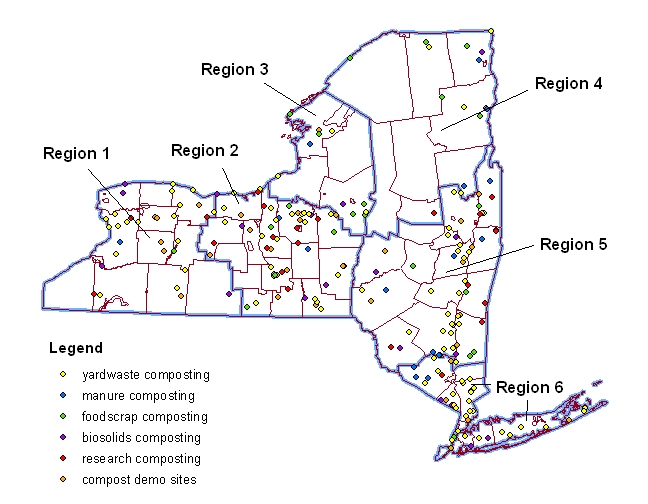 **Disclaimer**
The Cornell Waste Management Institute does not endorse or guarantee the quality of any products described in this website. The characteristics of compost are highly variable and consumers should make informed decisions.
---