Compost Use Guidelines and Specifications for...
DOT USE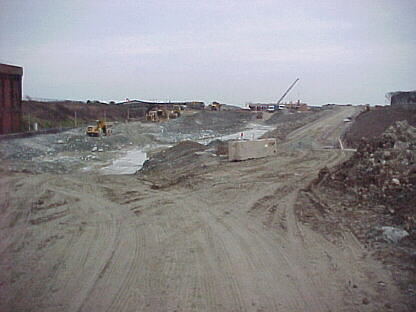 The Cornell Waste Management Institute had no part in the development of these guidelines nor does it endorse any of the recommendations obtained from third party entities. This information is intended to provide generalized information about compost products and should not be interpreted in any other manner.
*Values provided in this table are taken from NYSDOT specs provided by USCC.
| | |
| --- | --- |
| | |
| Physical Properties | |
| Density (lbs/ft^3) | n/a |
| Organic Matter (%) | >30 |
| C:N Ratio | n/a |
| Solids (%) | n/a |
| Particle Size (in.) | <0.5 - 1 |
| Foreign Matter (%) | <1 |
| Chemical Properties | |
| pH | 6.0-8.0 |
| Soluble Salts (mmhos) | <4.0 |
| Maturity** | n/a |
| Nutrients | |
| Total Nitrogen (% TKN) | n/a |
| Metals | |
| Copper (ppm) | <1500 |
| Iron (ppm) | n/a |
| Zinc (ppm) | <2800 |
| Arsenic (ppm) | <41 |
| Cadmium (ppm) | <10 |
| Chromium (ppm) | n/a |
| Mercury (ppm) | n/a |
| Manganese (ppm) | n/a |
| Molybdenum (ppm) | n/a |
| Nickel (ppm) | n/a |
| Lead (ppm) | n/a |
| Selenium (ppm) | n/a |
**MS = Moderately Stable, S = Stable, HS = Highly Stable
2003 Cornell Waste Management Institute
Contact Us